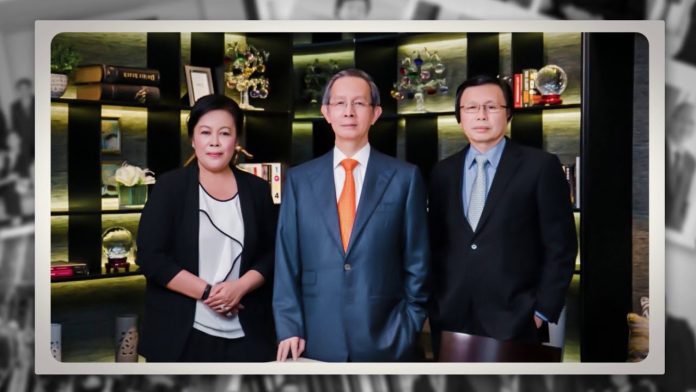 Get to know the curriculum vitae of a successful entrepreneur Alexander Tedja
Alexander Tedja is a successful businessman from Indonesia. He was born on September 22, 1945, in Medan. He is currently 72 years old.
Alexander is better known as the property and mall king by property entrepreneurs in Surabaya.
With his position as President Commissioner of the Pakuwon Group, Alexander has been named one of the richest people in Indonesia in 2014.
Want to get to know this Alexander figure more closely? Check out the full story about Alexander following!
This is the Curriculum Vitae of an Alexander Tedja
At the beginning of his career, Alexander Tedja had a background as a businessman engaged in film and cinema.
Several types of businesses that were successfully carried out were PT ISAE FILM in 1972, PT Menara Mitra Cinema Corp in 1977, and PT Pan Asiatic Film since 1991.
Those are some companies about cinema and cinema that were successfully developed by Alexander.
However, you need to know that in 1982, Alexander began to stir into the world of property and mall business. Through PT Pakuwon Jati Tbk, he bought resistant land located on Jalan Basuki Rahmat, Surabaya.
At that time, it started its first property business by opening the Plaza Tunjungan I. project. The project began operations in 1986.
With the success achieved by Plaza Tunjungan I, Alexander increasingly eager to build the next project.
From there finally came the construction of new projects for Plaza Tunjungan II and Plaza Tunjungan III.
Then followed by the construction of Sheraton Surabaya, Hotels and Towers, Condominium Regensi, Menara Mandiri, to Plaza Tunjungan IV. All of the follow-up projects began operating in 2002.
Of all the successes that have been built by Alexander, finally PT Pakuwon Jati Tbk successfully entered the Indonesia Stock Exchange list in 1989.
In addition to succeeding in the construction of the mall, Alexander also succeeded in carrying out residential construction that had been started since 1994. The housing built by him was named Pakuwon City.
With all the success he got through the Pakuwon Group, finally Alexander Tedja was named the richest person in Indonesia at number 34 in 2014. At that time his wealth reached 935 million US $.