Reino Barack is one example of young entrepreneurs from Indonesia. Reino has a series of businesses that make him one of the young entrepreneurs that count in Indonesia. When he was 19 years old, Reino had been in the business of buying and selling Stock market.
At that time, he had done an investment by buying shares of Apple company worth USD $ 60 which he then sold for USD $ 700. Through the proceeds of the sale of stock, he used it to build a restaurant business that has developed well until now.
His age is still young but he has served as Senior Vice President of Business Development at PT Global Mediacom. Reino has more than 2.5 years served as CEO of the company.
In November 2008 Reino was included in the staff of PT Global Mediacom Tbk as a Business Development Manager and Corporate Finance.
Formerly, Global Mediacom named PT Bimantara Citra Tbk. The company belongs to Media Nusantara Citra (MNC), which is engaged in investment and oversees all media and telecommunications companies of the MNC Group.
Not only that, but he also has other businesses, namely in the resorts and restaurants. Reino owns a property business. This business property is engaged in the culinary field. The business consists of several luxury restaurants such as Ristorante da Valentino, The Cloud Lounge & Dining, Akira Back and Altitude at The Plaza.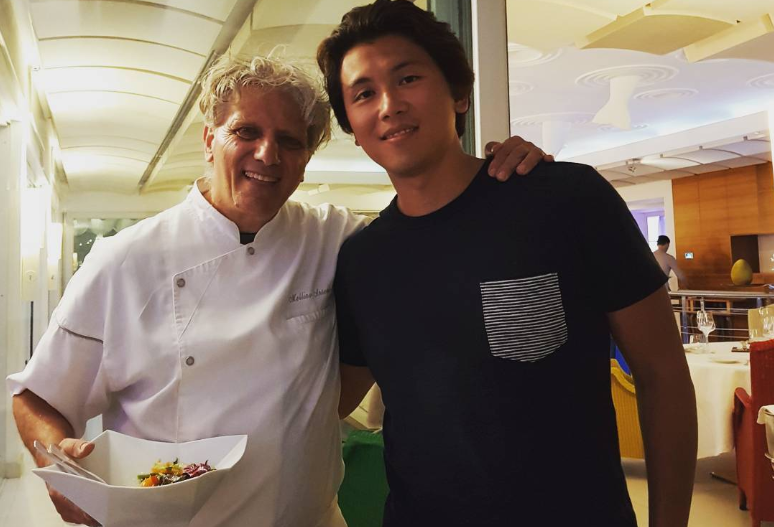 In addition, Reino also plays a role in the entertainment world in Indonesia. He created the Indonesian superhero character "Bima Satria Garuda".
In collaboration with Japanese company Ishimori Productions to make the Bima Superhero. Ishimori Productions designed the series and stories Reino put forward, including supervision in costume making, battle choreography, and directing.
Reino did not fully hand over BIMA's production to the Japanese side and continued to prioritize the role of the local production crew in the production of the first Indonesian-based tokusatsu series.